Palm Springs Day 3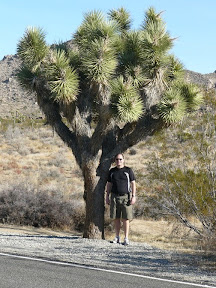 Today we headed out of town to the Joshua Tree national park, which was like Banff national park if Banff was in a desert and the evergreen trees were replaced by Joshua trees. In other words, beautiful but in a different and desolate kind of way.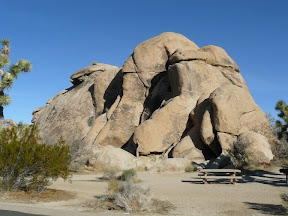 The rock formations are nothing like I've ever seen before and as we quickly discovered, quite conducive to rock climbing.
No, that's not us. You couldn't pay me enough.
But the scenery throughout the park was spectacular.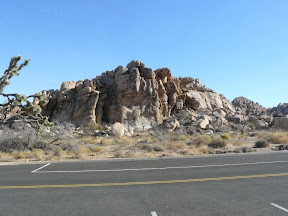 There's even a place where you can see the San Andreas fault (below).
All in all, quite the adventure. Gigantic thumbs up.
Then it was off to MEAT ON SWORDS at
Picanha
, a Brazilian BBQ. The concept is simple: the waiters walk around with various meats on long skewers and feed you until your stomach explodes.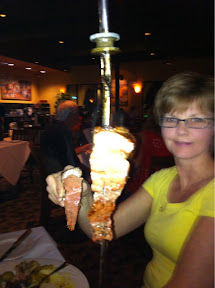 And that's pretty much what we did. We ended up eating 11 of the 12 meats on the fire (we missed out on a Parmesan pork). I tended to line the beef varieties while Char enjoyed the chicken variations. We both loved the lamb and hated the pork spare ribs. We lasted more than an hour, eating three inches of meat at a time - plus all the side dishes and salad bar. And then we tapped out, totally full.
Finally we capped off the evening watching UFC at a local bar. GSP! GSP! A fun and full day. Ooh, my stomach ....