Palm Springs Day 2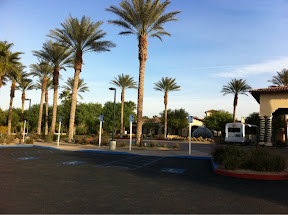 We started Day 2 in typical fashion - being awake ridiculously early. But we made ourselves breakfast in our room and then went exploring the grounds of our resort.
We took the morning to go to the Living Desert Zoo, which is a really fun zoo that's all desert animals. Char got a chance to feed one of the giraffes, which was really cool. I've got video that will be uploaded later.
The highlight was the hummingbird/butterfly enclosure, which provided some great photo opportunities.
They also had a neat petting zoo, and who doesn't love those?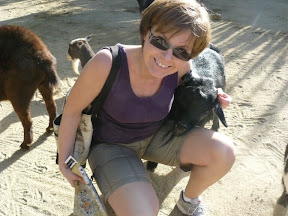 The best part of the petting zoo were the cows that came with their own weaponry. (No, you can't pet them.)
And I totally loved this little guy.
After nearly four hours of checking out animals we headed out of town to the outlet mall to see if we could get any deals. (The answer was "yes" on several fronts. We bought shoes. We have carry-on luggage. This will be interesting.) On the way down we passed a massive windmill farm.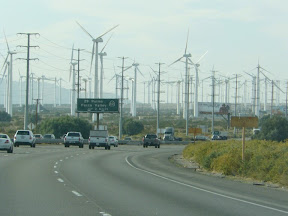 By 5 p.m. we were all shopped out and ready to come back go the resort. Supper was some really good Chinese takeout. That was really funny because the girl who took our order at the restaurant thought we were newlyweds in our late 20s.
Tomorrow: Joshua Tree National Park and MEAT ON SWORDS!